Save with hundreds of discounts available on your smart phone.
The Fair at the PNE– Save up to $11 on Fair Gate, Gate & Ride or Combo Passes. For details, check out the "Travel and Play" category on the ESM App.
TELUS – Exclusive deals from TELUS! $0 Smartphones including for a limited time the Samsung Galaxy S9 and 30% off select 2 year plans and a $200 bill credit when you switch to TELUS. Conditions apply. For details, check out the CUPE BC "Exclusive Offers" that always appear first when you tap the ESM App.
Costco – Receive a $10 Costco Cash Card when you sign up for a new Costco Membership at any Canadian Costco location. For details, tap the ESM App.
Back to School Savings – When in the mall or your shopping district, tap the ESM App to view nearby savings and discounts. Typically, you just show a digital coupon on your smart phone at payment to redeem. It's a convenient, fast way to save you money.
To get the ESM App, go to your app store (Google or Apple) on your smart phone and search for Endless Savings & More. When you first download the app, you will be asked for the CUPE BC "organization code". It's: cupebc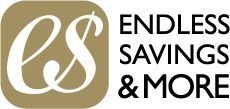 Email: contact@ESMobileApp.com
Website: http://www.ESMobileApp.com